Square Dance At The Shady Oak
Here's a funny story about a blocked drain we found online at http://www.funnystories.com.au/blocked-drain-causes-overflow-during-square-dance-marathon/ that took place in Melbourne in April 2014:
A level-5 drain blockage at a Melbourne senior centre has caused massive damage, but still didn't dampen the spirits of the local square dancers. Residents of the Shady Oak Senior Centre, located in downtown Richmond, were preparing for their third annual It's Hip to be Square Dancing contest, when the pipe burst in the southeast corner of the residence.
"It was horrible to behold, but we tried not to let it interfere with the dance," said reigning champion Elaine Robard. "We saw that the sewage was running up the side and under the front door, so we had to square dance our way to the north end of the hall."
This is the third such incident in as many weeks, with many Shady Oak staff "permanently wearing gumboots in case another disaster befalls us." Sally Hammond, assistant director of assisted living at Shady Oaks, described the experience of the Square Dance Deluge. "Like a massive, slow moving tsunami. Like a molasses flood that happened in the 1930's only smelling slightly worse."
Emergency drain repairs in Melbourne were immediately called, "so as not to disrupt the dance-off for too long," reported Hammond. "They were able to get rid of the blocking obstruction, while the rest of Shady Oaks enjoyed a good old fashioned old-timey dance, from old people."
Elaine Robard won the contest for the second year in a row, stating that "this win goes to the brave men and women who had to dive into our sewers, with their fancy Melbourne drain cameras and equipment, and came out of it clean on the other side."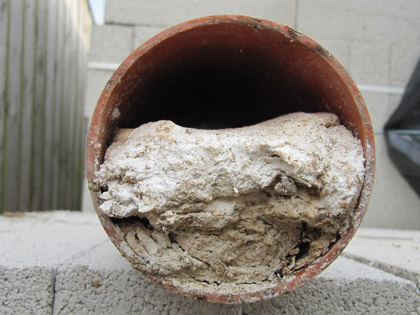 Blocked drains and pipes are the most common problem that LPZ come out to fix, and they're no laughing matter. Having foreign substances down your drain can easily cause a lot of damage through a domino-effect. If you think something's wrong, you can always call LPZ Plumbing on 1300 725 905 to come and take a look for you. You can probably tell from the Square Dance story that it's far better to catch this problem early than late!